Early Learning Coalition of Florida's Gateway is excited to announce a new partnership with United Way of Suwannee Valley!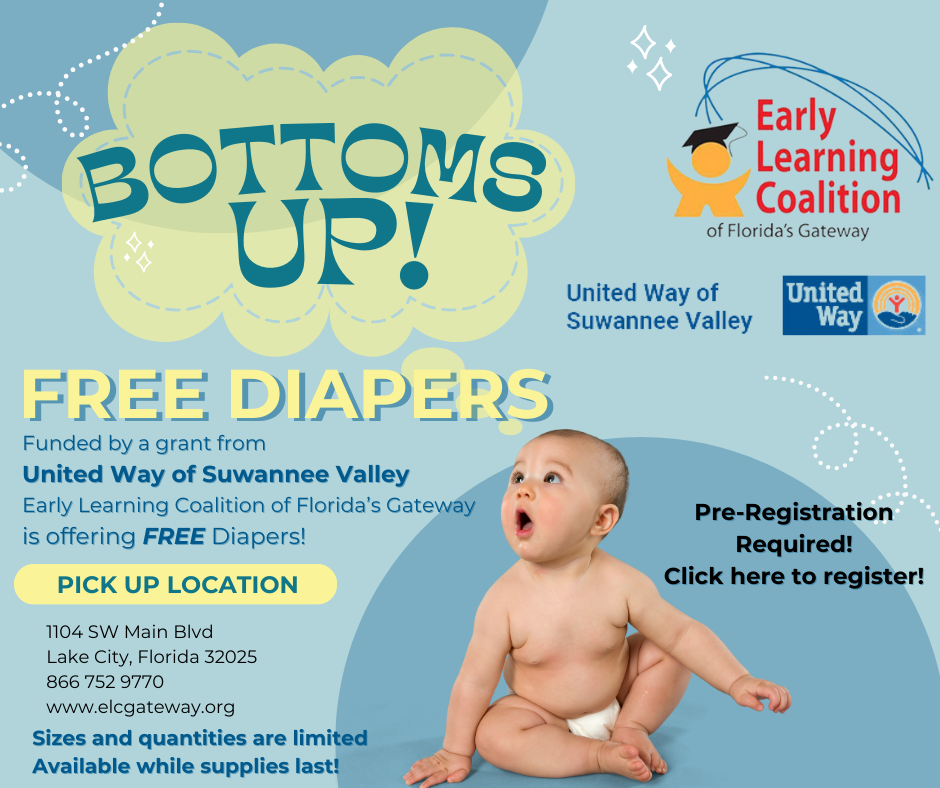 United Way of Suwannee Valley has once again demonstrated their commitment to the betterment of the lives of the children and families we serve by making a significant donation toward diapers for distribution to local parents, grandparents, and legal guardians!
This effort has been funded by a grant provided by United Way of Suwannee Valley.
As new and different opportunities become available, we are looking ahead to more ways to grow our collaborative partnership and support combined efforts in our service area!
See more information about the great works being done by United Way of Suwannee Valley here: https://unitedwsv.org/