Anywhere
Based on experience and/or credentials. USD / Year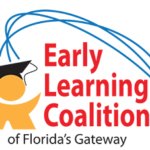 Website Early Learning Coalition of Florida's Gateway
Essential Functions:
The general responsibilities of the Provider Support Specialist are to:
Maintaining up-to-date knowledge of and familiarity with School Readiness (SR) and Voluntary Prekindergarten (VPK) statutes and the Division of Early Learning (DEL), Department of Education (DOE) and Department of Children and Families (DCF) guidance, their requirements and their effects on local communities.
In collaboration with the VPK Coordinator, recruiting new providers and providing them with all pertinent information regarding becoming a School Readiness and/or VPK provider.
In collaboration with the Child Development & Inclusion Coordinator, assist with the development and continuity of Inclusionary services with School Readiness and VPK. providers by means of referral services, strategic planning, data collection and reporting, technical assistance and training.
Assisting the planning and presentation of all training, conferences, and in-service activities for School Readiness and/or VPK providers and coaching.
Providing technical assistance to School Readiness and/or VPK providers and staff regarding child growth and development, developmentally appropriate curriculum and effective program management/operations as required by Florida School Readiness and VPK statutes and rules and DEL, DOE and DCF guidance.
Assisting providers to implement and utilize the ELCFG approved child assessment tool.
Working collaboratively with other agencies to assist providers in the areas of program licensing and accreditation and professional development.
Maintaining up-to-date knowledge and familiarity with the ANSI/IACET Standards and their requirements.
Work jointly with the Program Operations Director and VPK Coordinator to determine focus areas for training and mentoring early learning providers based on classroom data from the Teachstone Classroom Assessment Scoring System (CLASS) Tool.
Set measurable classroom goals, based on CLASS observations, to enhance services to children through school readiness and voluntary prekindergarten programs (VPK).
Facilitate effective CLASS modeling practices, participate in trainings, and conduct CLASS observations to support early learning providers' professional development needs.
Providing assistance to School Readiness and/or VPK providers as requested for the purpose of increasing program quality.
Attending and participating in ELCFG meetings, professional conferences, trainings, statewide and regional meetings, and other events as appropriate.
Working harmoniously with ELCFG Board members, ELCFG staff, School Readiness and/or VPK providers and state and local agencies.
Protect organization's integrity by keeping information confidential.
Other duties or responsibilities as requested.
Other Duties:
Other duties within the scope of the job type.
Supervisory Responsibility:
Education & Experience, Certifications, Licenses and Registrations:
Associate degree in Early Childhood Education, Elementary Education or Child Development, or CDA with three (3) years experience in early learning setting or related social service field preferred.
Familiarity with Government in the Sunshine Law preferred.
Familiarity with Teachstone Classroom Assessment Scoring System (CLASS).
Familiarity with Florida School Readiness and VPK statutes and rules and DEL, DOE and DCF guidance preferred.
Must successfully pass a Level I or II background screening as required and E-Verify.
Skills:
Must have excellent professional written and oral communication skills.
Must have excellent organizational skills.
Must have a professional attitude and demeanor.
Must be able to take verbal direction.
Physical Demands:
The physical demands described here are representative of those that must be met by an employee to successfully perform the essential functions of this job.  Reasonable accommodations may be made to enable individuals with disabilities to perform the essential functions.  While performing the duties of this job, the employee is frequently required to sit and talk or hear.  The employee is occasionally required to use hands to finger, handle, or feel.  The employee frequently is required to stand, walk, and reach with hands and arms.  The employee is occasionally required to stoop, kneel, crouch, crawl, climb, or balance.  The employee must occasionally lift and/or move up to 25 pounds.  Specific vision abilities required by this job include close vision, distant vision, depth perception, and ability to adjust focus.
Work Environment/Environment Conditions:
Normal office environment; may require travel.
ADA Statement:
The essential duties of this position are defined by ADA as job duties that are so fundamental to the position that the individual cannot do the job without being able to perform them. A function is considered to be essential if the performance of this function is the reason the job exists, there are a limited number of other employees who could perform the function, or if the function is specialized and the incumbent is hired on the basis of his or her skill/ability to perform the function.
Statement of Acknowledgement:
I have accepted the above-described position and acknowledge that this job description is not intended to be a contract for employment, and that the ELCFG reserves the right to make any necessary revisions to the job description at any time without notice.  By signing below, I agree and understand that I must be able to perform each responsibility set forth above to continue my employment with the organization.  I understand and adhere to ELCFG's compliance standards as they appear in the ELCFG Personnel Policy and Procedure, Code of Conduct and Conflict of Interest Policy.